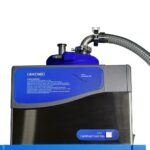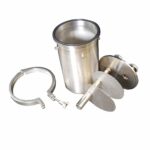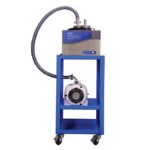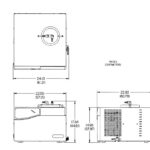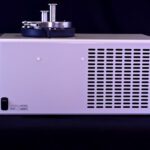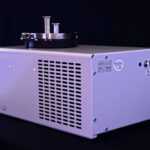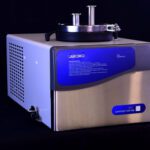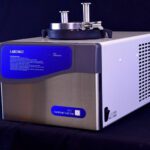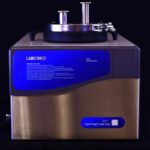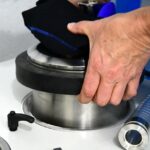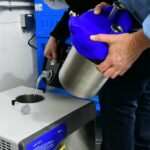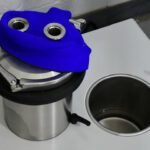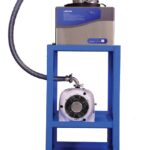 Cascade's MAXTRAP Vacuum Cold Traps are a revolutionary lab-grade cold trap that goes beyond the ordinary.
Built upon our extensive expertise in vacuum best practices, this exceptional tool is specifically designed for customers seeking efficient solutions for time-sensitive, high-throughput, production-focused vacuum purging or drying applications.
With MAXTRAP, you can preserve and extend the life of your vacuum pump, ensuring minimal maintenance intervals. Experience the next level of cold trapping technology with Cascade's MAXTRAP Vacuum Cold Traps!
The MAXTRAP Difference.
The key to quality cold trap performance is time, surface area, and temperature.
Time:  Most cold traps have very narrow inlets and outlets, slowing down your process. Not Cascade's MAXTRAP! Full KF25 inlet and outlet connections never reduce flow.
Surface Area:  Most cold traps have glass or a smaller surface area to collect the matter your vacuum pump would otherwise ingest. Cascade's MAXTRAP surface area is a patent pending series of filter baffles inside the COLDWELL stainless trap.
Temperature:  Cascade's MAXTRAP features the mechanically refrigerated system built in the USA by Thermo Scientific – a leader in laboratory equipment.
Systems Include:
COLDWELL 304 Stainless Steel Trap – patent pending baffle system.
3 Quart Capacity (2839 mliters)
Viton Gasket
Labconco -50°C / -105°CRefrigerated Base
Green CFC / HFC Free Refrigerants
KF-25 Inlet/Outlet, 1 each 4′ Connection Line with KF-25 flanges, clamps, centering ring
Power Cord
3mm Neoprene Insulator Cap
1 Year Warranty
*Requires 800ml (~ 3.5 cups) of a transfer fluid such as ethanol. Not Included. recommends: ethanol, glycol, cryo-cool fluids
MAXTRAP50 COLD TRAP
DIMENSIONS
13.5″ W x 23.5″ D x 12.0″ H
WEIGHT
COLDWELL Stainless Trap:  14 lbs
Thermo Mechanical Base: 60 lbs
Shipping Weight: 95 lbs
MAXTRAP105 COLD TRAP
DIMENSIONS
24.1″ W x 23.9″ D x 12.6″ H
WEIGHT
COLDWELL Stainless Trap:  14 lbs
Mechanical Base: 139 lbs
Shipping Weight: 190 lbs
COLDWELL STAINLESS TRAP
KF25 Inlet & Outlet
3 Quart Capacity (2839 mliters)
Viton Gasket
Neoprene Insulator Cap
LABCONCO -50°C / -105°C MECHANICAL BASE
115V / 1ph / 3 AMP  (60Hz)
Cord Included
CFC / HCFC Free Refrigerants
CONNECTIONS
1 each 4′ KF-25 flanged vacuum rated line
1 each KF-25 Centering Ring
1 each KF-25 Clamp
MAXTRAP Tips:
Safety
At very cold temperatures, solvents and even oxygen can re-condense back into liquid. This is potentially explosive. Liquid oxygen is a light blue color and can condense into a cold trap if a pump has sucked air through the trap when the trap is very cold. Always follow your standard operating procedures and safety guidelines.
Don't Stop: Keep Processing while trap is being reclaimed, cleaned, refreshed
Cold traps can become full or the captured material freezes and blocks flow. For high moisture, outgassing, 24 hour processing/vacuum purging consider adding a second, spare COLDWELL trap.
The secondary COLDWELL can be dropped into place so processing continues while the full trap is cleaned, defrosted.
Quick Start Up Tips:
Remove shipping foam from reservoir bottom prior to use
Fill reservoir with 800ml (+/-3.5 cups) ethanol to marked line
Monitor ethanol levels inside reservoir
Allow at least 30 mins for trap to cool
Keep side vents clear. Allow at least 4″ for airflow
Monitor interior of stainless trap for clogging
Short tube – attach to vacuum pump
Tall tube – attach to vacuum oven