Add a header to begin generating the table of contents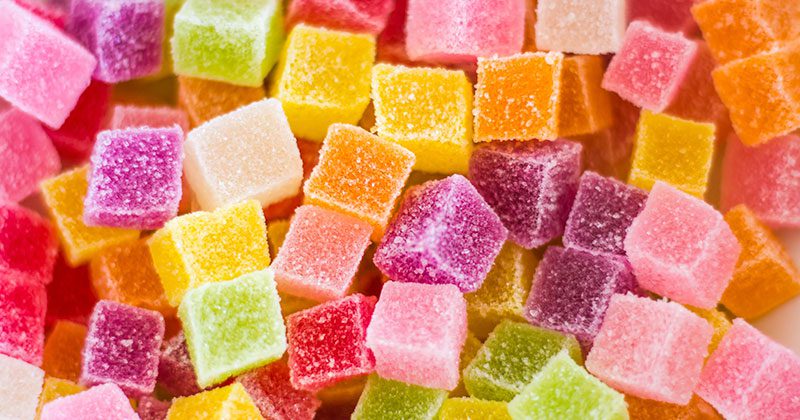 When it comes to extracting CBD or THC for making infused gummies, there are many extraction methods you can use to achieve a tasty and effective end product. From CO2 to hydrocarbon solvents to ethanol, the best method for the production of your gummies can be influenced by a number of factors.
At the end of the day, both solvent and solventless extraction methods will achieve a very similar end product and can be used to make delicious CBD or THC gummies. Our cannabis extraction experts weigh in on which extraction method we believe is best for making gummies and what other factors influence the quality of your product!
Best Extraction Method for Making Gummies
Here at Precision Extraction, we highly recommend a solvent based extraction method for making gummies. CO2 extraction can absolutely get you there, but we find CO2 the least efficient of the three methods listed here. The most popular solvents for cannabis extraction are light hydrocarbons (like butane and propane) or ethanol. Both light hydrocarbons and ethanol solvents have been used in the food industry for more than 50 years, so they are food grade safe — meaning you can successfully use them in extraction without worry!
What solvent you choose to use depends on your equipment, operation size, and ROI needs, but if we were forced to choose a solvent we would choose ethanol for making gummies. Ethanol extraction can scale further than a hydrocarbon system, and if your product plan includes a high-volume of gummies then we'd say "go with ethanol extraction."
Rest assured that whether you do choose a hydrocarbon extractor or an ethanol extractor, you can still get a high-quality end product that will be perfect for making edible gummies!
What Matters Most When Making Gummies
Quality Biomass
Starting with a high-quality cannabis plant is going to make all the difference when making gummies. If you begin with a very low quality, low potency plant then it doesn't matter what extraction method you ultimately choose, or what happens in post processing, the extract is only going to be as good as the biomass it came from.
Superior Distillation System
The second most influential factor when making gummies is the use of a high-quality distillation system in post processing. Distillation occurs at the end of the solvent extraction process after the decarboxylation of the crude oil, and essentially further purifies the oil until you get an aroma-free, tasteless product perfect for infusing edibles.
Short path or wiped film distillation systems are available for making cannabis distillate, both your throughput goals and technician's experience level will help determine which method you choose and having a best-in-class distillation apparatus is going to be imperative to reaching an award-winning edible product.
Extraction Equipment For Gummies
Precision manufacturers and sells some of the best extraction systems and distillation systems critical to making top-shelf gummies. Whether you're going to use a smaller scale hydrocarbon system or a large-scale ethanol centrifuge, our closed loop systems are a safe and easy to use extraction method for making gummies.
For making premium distillate, our wiped film distillation systems by Across International will help you produce a repeatable edible product in the most efficient method possible.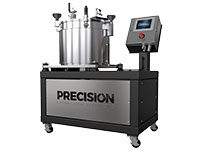 Ethanol Extraction Equipment
Closed loop systems in several sizes
Systems capable of both ethanol and hydrocarbon solvents
C1D1 & C1D2 compliant
PSI certified in all 50 states
Easy to use and clean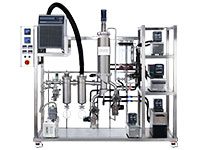 Distillation Equipment
Glass and stainless steel distillation systems
Easy to operate and clean-in-place process
Create high purity distillate
UL/CSA Certified
Need training to make gummies? We've got you covered too! We offer on-site install and training of both our primary extractions systems and our commercial-grade wiped film distillation systems. Our expert technicians deliver a mix of hands-on and classroom style instruction to ensure your team is fast-tracked to success and making the highest quality edible product allowed.
Extraction Training
Primary Extraction Training Courses
Distillation Training Courses
Craft Concentrates Training
Add a header to begin generating the table of contents