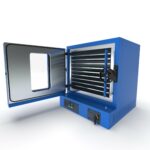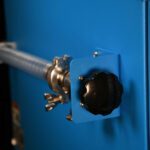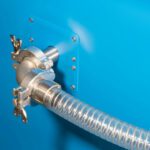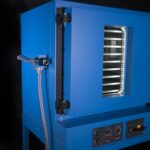 Cascade CVO-10 Vacuum Oven
High production, large vacuum drying system for vacuum purging production quantities, the Cascade CVO-10 is our largest 10 cubic foot vacuum oven.
Model CVO-10 offers incredible temperature stability for vacuum drying and purging of pharmaceuticals, botanicals, and slurries – especially temperature sensitive material. This vacuum oven liberates solvents, water, and other unwanted compounds in large batch production environments.
Stand is included with both the Standalone and Pump Package.
The Cascade Difference
Vacuum ovens have been around for decades. Basic vacuum ovens are mass-produced and sold by many large-scale laboratory equipment distributors. But there are key differences between and other inexpensive, often imported vacuum ovens.
Exceptional Temperature Control & Stability
The CVO-10 uses a unique control logic not found in most lab grade vacuum ovens. The temperature probe is INSIDE the oven, which minimizes temperature overshoot and delivers best-in-class temperature stability and uniformity particularly in the low temperature ranges. Accurate, stable temps throughout the CVO-10 eliminate hot and cold spots, making accurate use of every inch of shelf space.
Independent Overtemp Failsafe Protection
The CVO-10 is equipped with a heating cutoff system that will automatically stop power to the heaters when the oven shelf temps exceed 392°F or 200°C. This protection system will provide peace of mind for overnight processing or unattended vacuum bake outs.
Digital Vacuum Gauge
The digital vacuum gauge installed on the CVO-10 is selectable between inches of mercury ("Hg) or torr, mtorr.
Equipped for Inert Gas Backfill. Built-In Safety Relief
Introduce inert gasses such as nitrogen, argon, helium, etc. as part of your process via the ¼" rear vent barb. The maximum backfill pressure is 15PSI. In an overpressure situation, a simple, built-in safety relief allows gasses to escape via a spring loaded tempered window.
Flexible Pumping / Feedthru Connection Ports
For faster evaporation, purging or drying the CVO-10 includes MAX EVAP connection kit. The MAX EVAP connection kit secures to the oven's rear 1" dia KF-25 port located on the back center of the chamber. The MAX EVAP connection never reduces flow by continuing with 1" diameter vacuum rated clear lines, a 1" dia KF-25 side mounted vacuum valve and KF-25 fittings and hardware. This KF-25 port can also be used to run temperature feedthrus, or monitoring sensors inside the vacuum chamber during processing.
Ergonomically Designed, Easy Quarter-Turn Valves
For anyone that has struggled with consistently turning the small, round, low-quality vacuum/vent valves, relief is in sight. You will love our large, quarter-turn vent valve. Your wrists will thank you!
Faster Venting With Large ½" Diameter Vent Lines
For large capacity production environments, time is money. The CVO-10 vacuum oven has larger than industry standard vent lines.  ½" diameter vent lines means operators spend less time venting the oven.
CVO-10 PRO Package Includes:
Cascade Sciences CVO-10 Vacuum Oven
Heavy-Duty Industrial Mobile Cart
 9x Total Shelves – 28"W x 24"D
MAXEVAP KF-25 Connection for faster purge
Features:
NRTL Certified by TUV
9 sliding, removable shelves that pull out and stay in place for easy load/unload
Stable temperature control. Digital temperature readout with temp sensor INSIDE the oven
Easy mobility as oven sits on heavy duty industrial cart.  Pump sits underneath at base of cart
Silicone Door Gasket
Bright LED lights in window for visibility of sensitive material
Digital vacuum gauge reads in inches of mercury or torr
Smooth, quarter-turn vent valve
Oven to pump connection: Rear KF-25 line, valve
220V / 1ph  / 10AMPS plugs into NEMA 16-5R outlet
Quality Tempered Rated Glass NGI-US to ANSI Z97.1.2007 156CFR/201 11  SGCC -2577 ½ UA
Ergonomic. Turn vacuum pump on/off from oven control panel
Fast Venting with larger ½" diameter vent line. Allows for nitrogen or other inert gas connection
Touch Panel LED control screen with user settable features (torr, mtorr, Hg, Fahrenheit, Celsius)
Walls lined with heat conductive copper for improved temp transfer.  Known antimicrobial properties can prevent bacteria buildup
NRTL Certified and made in USA.
NRTL Certification #U8 170464972 077. No Extra cost.
The CVO-10 Vacuum Oven comes certified by the Nationally Recognized Test Lab, TUV. This certification is a requirement by many municipalities.
CAN/CSA-C22.2 No. 61010-1:2012
+UPD No. 1:2015-07 + UPD No. 2:2016-04
CAN/CSA-C22.2 No. 61010-2-010:2015
UL 61010-1:2012/R:2016-04
UL 61010-2-010:2015
EN 61010-1:2010
EN 61010-2-010:2014
Rigorous Quality Assurance in an ISO Certified, USA Manufacturing Facility
We are proud of our ISO 9001 Certification/Accreditation. Each oven completes a series of quality assurance procedures before shipment.
Chambers are vacuum tested after welding for vacuum integrity
Electrical & mechanical safety is thoroughly tested in compliance with TUV requirements
Functional testing verifies user settable items consistent with most lab protocols/usage models
Temperature verification includes calibration & temp chamber uniformity following ASTM standards
Units are cleaned and packed in ISTA tested, certified packaging materials
ANSI Rated Tempered Glass + USA Made Steel
Our glass is NGI-USA Tempered and certified to ANSI Z97.1.2007  16CFR / 201 11. Our vacuum vessels are constructed with American made steel. We've tried lower cost, imported steel. But over time, vacuum chambers made of lesser quality/lower tolerance material cannot withstand the flex and pressure changes of vacuum pumping/venting/purging. This can deteriorate vacuum integrity and the oven will lost its ability to hold vacuum.
VOLUME:
9.3 Cubic Ft. (263 Liters)
SHELVES:
9 total (max), removable
Full-extension, stay in place
Integrated copper strips optimize temp transfer
Surface area: 28″W x 24″D
Weight Capacity Per Shelf: 50 lb / 22.7 kg
Approx 930 cubic inches of volume
OVEN INTERIOR:
28"W x 24"D x 24"H
711mm x 609mm x 609mm
OVEN EXTERIOR:
(not including rack)
42" W x 40" D x 67.4"H
1067mm x 1021mm x 1712mm
WEIGHT:
Shipping: 775 lb/ 352 kg
Net Weight: 663.0 lb/ 301 kg
TEMPERATURE RANGE:
Ambient +26° to 302°F / Ambient +14.4°C to 150°C
TEMPERATURE UNIFORMITY:
@ 105°F  +/- 0.2°F – ±2.0°F
@ 200°F +/-0.4°F – ±5.5°F
@ 300°F +/- 0.2°F – ±8.0°F
@40°C +/- 2°C – ±1.0°C
@90°C +/- 3°C – ±3.0°C
@150°C +/- 4.5°C – ±4.5°C
TEMPERATURE STABILITY:
@ 105°F  +/- 0.2°F – ±0.2°F
@ 200°F +/-0.4°F – ±0.4°F
@ 302°F +/- 0.2°F – ±0.2°F
@40°C +/- 0.1°C – ±0.1°C
@93.3°C +/- 0.2°C – ±0.2°C
@150°C +/- 0.1°C – ±0.1°C
HEAT UP TIME FROM AMBIENT:
@ 105°F / 40.5°C – 42 min
@ 200°F / 93.3°C – 94 min
@ 302°F / 150°C – 175 min
COOL DOWN TIMES:
@ 105°F / 40.5°C – 330 min
@ 200°F / 93.3°C – 94 min
@ 302°F / 150°C – 420 min
*Temperature performance specifications are preformed in empty ovens. Performance can vary in ovens containing product.
VACUUM VALVE:
Side Mounted Round
VENT VALVE:
¼ Turn Lever
½" diameter line
GLASS WINDOW:
Tempered NGI-US to ANSI Z97.1.2007
Interior lighting
VACUUM GAUGE:
Reads in inches mercury or torr
(Selectable)
CONTROLLER:
Touch Screen
Accurate Within 1°F
Independent Overtemp Failsafe
PORTS (REAR):
Vacuum = KF-25 Port
Vent = 1/2" Barb
INERT GAS INTRODUCTION:
Yes. Via 1/2" Vent Barb
15 psi max inlet pressure
POWER:
220V – 240V / 1ph / 10A 50/60Hz
Cord Included
NEMA 6-15R Power Outlet
(System will run on 208V)
Oven BTU Rating at 250ºF: 6980 BTUs/hr at full capacity
Need A Complete CVO-10 Vacuum Drying or Purge System?
Has taken the guesswork out of pairing the right vacuum oven with the proper pump. We offer complete 10 cubic foot vacuum oven packages that have everything you need to begin vacuum drying on a large scale.
A Vacuum Cold Trap for High Production Environments
For high production environments, adding a vacuum cold trap keeps the vacuum pump running optimally, extends time between maintenance and allows reclamation of outgassed materials. MAXTRAP50 (-50C) or MAXTRAP105 (-105C) is ideally suited for trapping in these high production environments where typical lab grade traps, with small inlets and outlets can slow things down.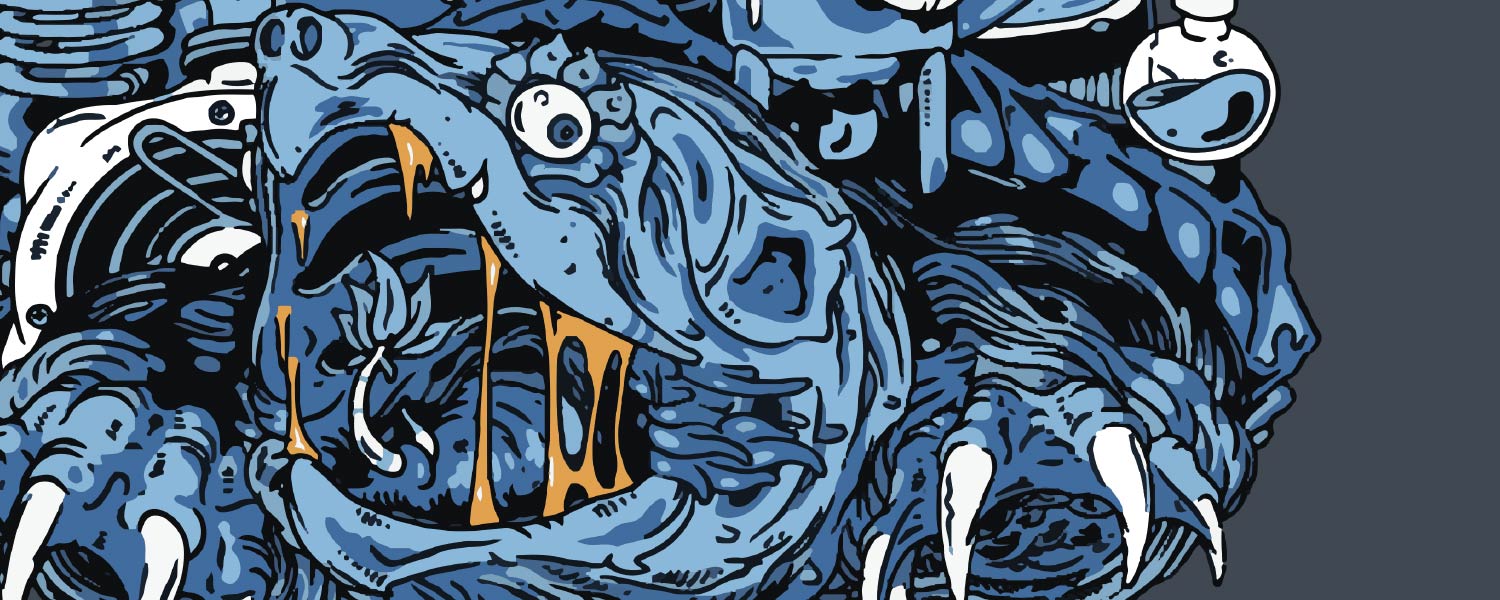 We utilize our design, engineering, compliance and manufacturing expertise to ensure that all of our extraction equipment is reliable, high-quality, and refined. Precision was founded on quality, built on service, and measured on results.