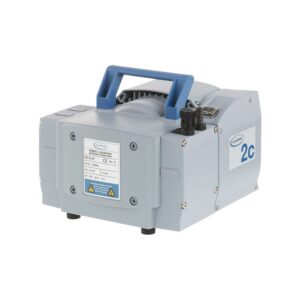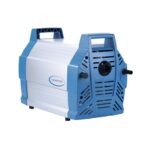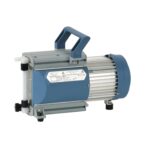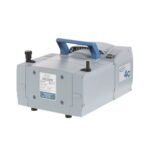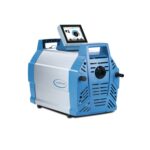 Vacuubrand Diaphragm Pump
Vacuubrand diaphragm vacuum pumps are a perfect match for many laboratory and processing applications.
Their oil-free design is whisper quiet and requires little to no service. The diaphragms themselves have an especially long lifespan, due to a hermetically sealed drive space that protects mechanical parts from corrosion.
The Diaphragm Vacuum Pumps come with a 3-Year Warranty.
The diaphragms of these vacuum pumps are made from highly-flexible FKM and include fabric reinforcements to increase lifespan even further.
All diaphragm pumps achieve their high performance from a high-pumping chamber volume relative to minimal dead space.
Because of the oil-free operation, no sliding components are ever introduced to the gas path, which reduces the need for service and eliminates abrasion under normal operation.
This lack of abrasion eliminates particulate build-up that is common in scroll and piston pumps. 
We carry a variety of Vacuubrand diaphragm pumps with different ultimate vacuum ratings and flow rates. For questions about which Vacuubrand diaphragm pump would be best for your application, feel free to give us a call.
The Diaphragm Vacuum Pumps come with a 3-Year Warranty.