Cascade CVO-2 Vacuum Oven
Model CVO-2 offers incredible temperature stability for vacuum drying and purging of pharmaceuticals, botanicals, slurries, or any temperature sensitive material. This vacuum oven liberates solvents, water, and other unwanted compounds in small batch, R&D and lab environments. NRTL Certified.
Operating Range:  Ambient +10ºC to 150°C (Ambient +18°F to 300°F)
Benchtop Size: 1.47 Cubic Ft (47.2L) 12″W x 20″D x 12″H
Exceptional Temperature Control & Stability
The CVO-2 uses a unique control logic not found in most lab grade vacuum ovens. The temperature probe is INSIDE the oven, which minimizes temperature overshoot and delivers best-in-class temperature stability and uniformity particularly in the low temperature ranges. Accurate, stable temps throughout the CVO-2 eliminate hot and cold spots, making accurate use of every inch of shelf space.
Independent Over-temp Failsafe Protection
The CVO-2 is equipped with a heating cutoff system that will automatically stop power to the heaters when the oven shelf temps exceed 200°C or 392°F. This protection system will provide peace of mind for overnight processing or unattended vacuum bake outs.
Digital Vacuum Gauge
The digital vacuum gauge installed on the CVO-2 is factory default set to read in inches of mercury ("Hg) with a scale of 0 – 29.9"Hg. Change the unit of vacuum measurement to read in a wide variety of units from mmHg, bar psi, kPa, cm2, mmH20. Zero out the vacuum gauge to calibrate for just above sea level adjustments.
Equipped for Inert Gas Backfill. Built-In Safety Relief
Introduce inert gasses such as nitrogen, argon, helium, etc. as part of your process via the 1/4″ rear vent barb. The maximum backfill pressure is 15psi at the inlet. In an overpressure situation, a simple, built-in safety relief allows gasses to escape via a spring loaded tempered window.
Flexible Pumping / Feedthru Connection Ports
The CVO-2 ovens offer two different vacuum oven connection points. The standard connection is a 3/8″ dia barb located at the rear of the oven. It is connected to the vacuum valve level on the front control panel. For even faster evaporation, purging or drying consider upgrading to the MAXEVAP connection kit. The MAXEVAP connection kit secures to the oven's rear 1″ dia KF-25 port located on the back center of the chamber. The MAXEVAP connection never reduces flow by continuing with 1" diameter vacuum rated clear lines, a 1" dia KF-25 side mounted vacuum valve and KF-25 fittings and hardware. This KF-25 port can also be used to run temperature feedthroughs, or monitoring sensors inside the vacuum chamber during processing.
Stackable Shelf Design For Maximum Temperature Conduction
Under vacuum, there is no air inside a vacuum oven. Temperatures are achieved by a process of conduction and radiation to move temperatures into the product inside the oven. stackable shelf design makes the most of this opportunity by making the chamber longer and narrower, rather than square and supplies stackable shelves in multiple height configurations to allow for the fastest, most uniform transfer of heat.
Ergonomically Designed, Easy Quarter-Turn Valves
For anyone that has struggled with consistently turning the small, round, low-quality vacuum/vent valves, relief is in sight. You will love our large, quarter-turn vacuum/vent valves. Your wrists will thank you!
Door Gasket Options – Ideal For Your Process

Vacuum ovens come standard with a High Temp Silicone Door Gasket. We also offer a Solvent resistant BUNA gasket as well. Ask us about the variety of door gaskets we can supply based on your application: Silicone, BUNA, Viton, Fluorosilicone. Gaskets will eventually wear out. It's ideal to keep a few spares on hand.
NRTL Certified by TUV
5 shelves (11.5″W x 19″D) in a flexible configuration. Stack-able and removable
Stable temperature control. Digital temperature readout with temp sensor INSIDE the oven
Bright LED lights in window for visibility of sensitive material
Digital vacuum gauge reports in wide variety of measurement units
Simple, set-point control
Smooth, quarter-turn vacuum and vent valves
Rear KF-25 port allows for rapid MAXEVAP purging or running feedthroughs inside oven for monitoring
120V (220V available)
Quality Tempered Rated Glass NGI-US to ANSI Z97.1.2007  156CFR/201 11  SGCC -2577 ½ UA
Adjustable leveling feet ensure oven sits solid and level in the workspace
CVO-2 Connections
3/8″ Barb for Vacuum Pump
1/4″ Barb for Venting (N2 Connection OK)
KF-25 Port for feedthroughs or MAXEVAP Connection Kit
Need A Complete CVO-2 Vacuum Package?
Take the guesswork out of pairing the right vacuum oven with the proper pump. We offer two complete CVO-2 vacuum oven packages with everything you need for vacuum drying.
The CVO-2 STANDARD Package is an ideal package for vacuum drying or purging requiring a steady, gentle, non-turbulent purge with an oil-free scroll pump.
The CVO-2 PRO Package is ideal for higher thru-put, faster purge times pulling deeper vacuum with our MAXEVAP connection kit and the IDP7, oil-free scroll pump.
NRTL Certification #U8 170464972 077. No Extra cost.
The CVO-2 Vacuum Oven comes certified by the Nationally Recognized Test Lab, TUV. This certification is a requirement by many municipalities.
CAN/CSA-C22.2 No. 61010-1:2012
+UPD No. 1:2015-07 + UPD No. 2:2016-04
CAN/CSA-C22.2 No. 61010-2-010:2015
UL 61010-1:2012/R:2016-04
UL 61010-2-010:2015
EN 61010-1:2010
EN 61010-2-010:2014
Rigorous Quality Assurance in an ISO Certified, USA Manufacturing Facility
We are proud of our ISO 9001 Certification/Accreditation. Each oven completes a series of quality assurance procedures before shipment:
Chambers are vacuum tested after welding for vacuum integrity
Electrical & mechanical safety is thoroughly tested in compliance with TUV requirements
Functional testing verifies user settable items consistent with most lab protocols/usage models
Temperature verification includes calibration & temp chamber uniformity following ASTM standards
Units are cleaned and packed in ISTA tested, certified packaging materials
ANSI Rated Tempered Glass + USA Made Steel

Our glass is NGI-USA Tempered and certified to ANSI Z97.1.2007  16CFR / 201 11. Our door handles are rugged brushed steel, not plastic. Our vacuum vessels are constructed with American made steel. We've tried lower cost, imported steel, but over time, vacuum chambers made of lesser quality/lower tolerance material cannot withstand the flex and pressure changes of vacuum pumping/venting/purging. This can deteriorate vacuum integrity and the oven will lose its ability to hold vacuum.
Capacity
Volume:
1.67 Cu Ft (47.2 L)
Exterior:
20.5″W x 28.8″D x 24.9″H (521mm x 732mm x 633mm)
Interior:
12.0″W x 20.0″D x 12.0″H (304mm x 508mm x 304mm)
Temperature
Temperature Range:
Ambient +10ºC to 150°C (Ambient +18°F to 300°F)
Temperature Uniformity:
@ 105°F ±2.5°F
@ 200°F ±7.5°F
@ 300°F ±16.0°F
@ 40°C ±1.4°C
@ 90°C ±4.2°C
@ 150°C ±8.9°C
Temperature Stability:
@ 105°F ±0.3°F
@ 200°F ±0.3°F
@ 300°F ±0.3°F
@ 40°C ±0.2°C
@ 90°C ±0.2°C
@ 150°C ± 0.2°C
Heat Up Times:
To 105°F 60 minutes
To 200°F 126 minutes
To 300°F 180 minutes
To 40°C 60 minutes
To 90°C 126 minutes
To 150°C 180 minutes
*Temperature performance specifications are preformed in empty ovens. Performance can vary in ovens containing product and variable ambient conditions.
Vacuum
Vacuum Valve:
1/4 Turn Lever
Vent Valve:
1/4 Turn Lever
Vacuum Gauge:
Digital 0 to 29.9″Hg
Temperature Controller:
Digital Set Point
Accurate Within .5ºC (1°F)
Independent Overtemp Failsafe
Ports (Rear)
Vacuum:
3/8″ Barb
Vent:
1/4″ Barb
Auxiliary:
KF-25 Port
Inert Gas Introduction:
Use 1/4″ Vent Barb
15 psi max inlet pressure
Power Options
CVO-2 (120V Standard)
110V – 120V / 1ph / 8A  50/60Hz (Cord Included)
NEMA 5-15R Power Outlet
Full Power 2456 BTU/hr
CVO-2-2 (220V)
220 – 240V / 1ph / 4A 50/60 Hz (Cord Included)
NEMA 6-15R Power Outlet
Shelving
Includes 5 aluminum, stackable, removable
1″ High = 1 each
2″ High = 2 each
3″ high = 2 each
Surface Area:
11.5″W x 19″D
Weight Capacity:
50 lbs (22.7 kgs)
*Flexible configuration, 4 shelves max
Door
Interior Lighting:
LED Strips (Rated to 150°C)
Glass Window:
Tempered NGI-US to ANSI Z97.1.2007
Gasket Type:
12″ x 12″ High Temp Silicone Standard
Gasket Rated to:
 230°C (446°F)
Gasket Options:
Solvent Resistent BUNA Option rated to 105°C (221°F)
Viton Option rated to 205°C (401°F)
Weight
Unit Weight:
179 lb (81.2 kg)
Shipping Weight:
218 lb (99 kg)
Shipping Dimensions:
33″L x 33″W x 47″D (Class 85)
CV0-2 Vacuum Oven Accessories:
CVO-2 2″ Shelf
CVO-2 3″ Shelf
CVO-2 PTFE Sheets
1 Year (Gaskets not included)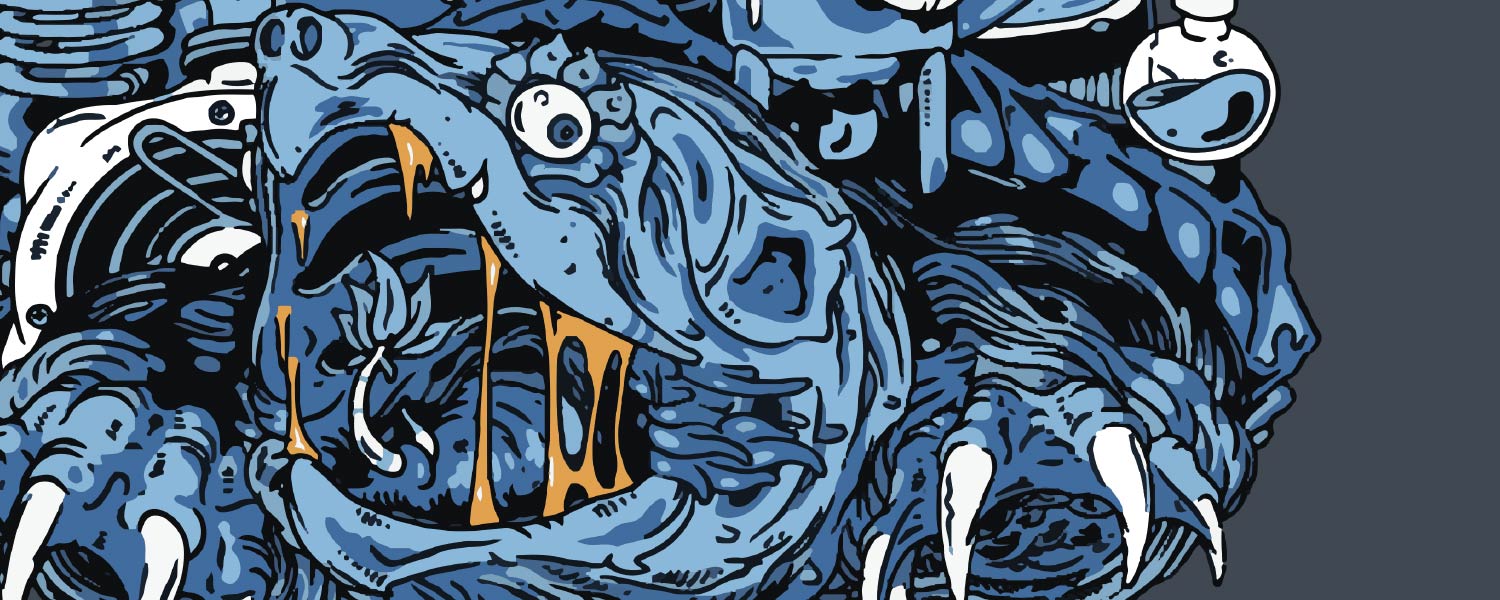 We utilize our design, engineering, compliance and manufacturing expertise to ensure that all of our extraction equipment is reliable, high-quality, and refined. Precision was founded on quality, built on service, and measured on results.