X10 MSE Hydrocarbon Extraction Equipment
Our flagship closed-loop extractor for cannabis and hemp
Boasting great versatility and a compact size, the X10 MSE (multi-solvent extractor) is an ideal piece of cannabis extraction equipment for mid-level commercial production and craft applications for cannabis and hemp extracts.
Versatile Cannabis Extraction Equipment
The X10 MSE is a cannabis extraction machine packed with several convenient features, chief among them being pre-plumbed for chillers and heaters, and also includes our easy-to-use material socks to make loading and unloading a breeze.
The extraction system also includes an optional vacuum-insulated dewaxing column with a submersible coil and variable filtration at the bottom.
Small footprint and ergonomically friendly design
Precise control over primary extraction with our Low Temp Ball Valves
Approximately 28L, 10 lb average material capacity per batch
Removable material socks for easy load/unload
Proprietary basket micro-filtration for lipids
3/8" PTFE/SS feed hosing (UL-21 compliant)
Viton/PTFE gaskets
Inline dewaxing
Vacuum jacket insulated solvent/dewax vessels
Expansion column designed for desiccant assisted moisture removal
Clampless mounting for easy loading/unloading
N2 assisted extraction up to 200 PSI
Ultra-efficient internal temperature coil mechanisms
Pre-plumbed for chillers and heaters
PSI certified in all 50 states
ASME-U
NFPA 58 LPG
Class 1, Division 1 Compliant
Trans-fill approved per NFPA
Compliant in all regulated jurisdictions*
Engineer peer reviewed for all Type 6 & Type 7 licenses
CRN registered in Ontario, British Columbia, and Quebec

The end user shall consult with their local regulatory authority prior to start-up to ensure local piping requirements of the installation are met.
Please inquire with our sales team as to the status of other pending Canadian province approvals.
Pre-Approved for Easy Certification
---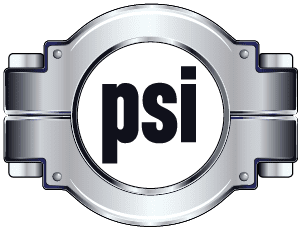 Our X10 MSE Cannabis Extraction Equipment is pre-approved and ready for professional engineers to field verify in all 50 states, so you can get operational faster. In partnership with PSI (Pressure Safety Inspectors), our extractors come with a PSI technical report certification and a field verification voucher to meet your state and local regulations.
Once your system is installed by an Agrify Technician, simply call PSI and schedule your field verification. Simple as that!
Dimensions (approx.) 44″ L x 46″ W x 69″ H
Weight 375 lb
Shipping Weight 635 lb
MAWP 250 PSIG
Chiller Pairing Recommendations Huber Unistat 815, Julabo equivalent, or better
Precision offers the following on-site product installation and training with experienced extraction technicians:
Install & Basic Training
Craft Concentrates Training
Inline Color Remediation
Extract Product Engineering
X10 MSE Cannabis Extraction Equipment
Suitable for:
Cannabis & Hemp
Solvents:
Butane, Propane & Isobutane
Per Hour Processing:
Butane or Propane – Up to 10 lb
Cycle Time:
40-60 minutes*
Capacity:
Up to 100 lb, per 8-hr shift
Extracts:
Isolate/Sauce, Distillate, Vape Pens, Shatter, Wax/Sugar, Tincture and Edibles
Size:
44" L x 46"W x 69" H
Warranty:
1-Year