PX1 Hydrocarbon Extraction Equipment
Our entry-level, closed-loop extractor for butane & propane.
The small footprint of Precision's trusted and proven PX1 hydrocarbon extractor is perfect for start-ups proving their concept and scaling up production. We've completed hundreds of successful installations of this closed-loop extractor and have had proven results with this affordable system known for its fast recovery times and premium concentrates.
Precise & Efficient Closed-Loop Extraction System
---
The compact size, accuracy, certification, and low cost of Extraction's PX1 extractor make it the best entry-level hydrocarbon system on the market today.
Despite its small footprint, the PX1 hydrocarbon extractor still comes packed with several convenient features, chief among them being pre-plumbed for chillers and heaters. The tanks are rack-mounted to make loading and unloading of pre-prepped material columns a breeze for operators. Everything on the PX1 system can also be temperature controlled, enabling you to produce an array of concentrates from a single extraction system.
Since extraction is as much an art as it is a science, the PX1 system also comes standard with an inline dewax column to crystallize and filter out the lipids and waxes from your concentrate should you choose to use it. Extraction operators also have the option of emptying their collection chambers by either a pour spout or by detaching the collection bowl for pour off.
The PX1 closed loop extractor is a great addition to labs looking to add a craft concentrate line to their product offering. The optional, add-on accessories to the system like the GC 5000 gas compressor and condensing coil for speedier solvent recovery times helps this entry-level unit scale with you when throughput demands begin to increase.
Economical hydrocarbon solution for cannabis extraction
Small footprint, big results
Precise control over primary extraction
Approximately 11L, 5 lb average material capacity per batch
Rack mounted, easy loading/unloading of material columns for hot swapping
LPG rated valve systems (3/8″)
3/8" PTFE/SS feed hosing (UL-21 compliant)
Viton/PTFE gaskets
Stackable and variable filtering
Inline dewaxing
Vacuum jacket insulated solvent/dewax vessels
Nitrogen/argon assist ready
Ultra efficient internal temperature coil mechanisms
Pre-plumbed for chillers and heaters
PSI certified in all 50 states
100% ASME stamped and rated vessels
ASME certified clamps (6″+)
ASME certified PRVs (pressure relief valve)
Third party engineer report
Pressure test report
Build report
Serial number
Not sure what this means? We have a Compliance 101 article if you're new to the industry or you can contact us directly.
Pre-Approved for Easy Certification
---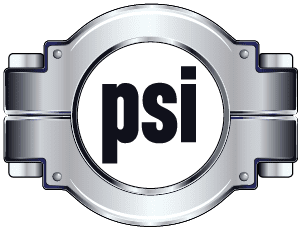 The PX1 Cannabis Extraction System is pre-approved and ready for professional engineers to field verify in all 50 states, so you can get operational faster. In partnership with PSI (Pressure Safety Inspectors), our extractors come with a PSI technical report certification and a field verification voucher to meet your state and local regulations.
Once your system is installed by an Agrify Technician, simply call PSI and schedule your field verification. Simple as that!
BATCH CYCLE TIME
30-45 minutes
CAPACITY 
Up to 40 lbs per 8 hr Shift
DIMENSIONS (approx)
51″ L x 46″ W x 93″ H
WEIGHT
346 lb
SHIPPING WEIGHT
700 lb
MAWP
250 PSIG
Precision offers the following on-site product installation and training with experienced extraction technicians:
Install & Basic Training
Craft Concentrates Training
Inline Color Remediation
Extract Product Engineering