Add a header to begin generating the table of contents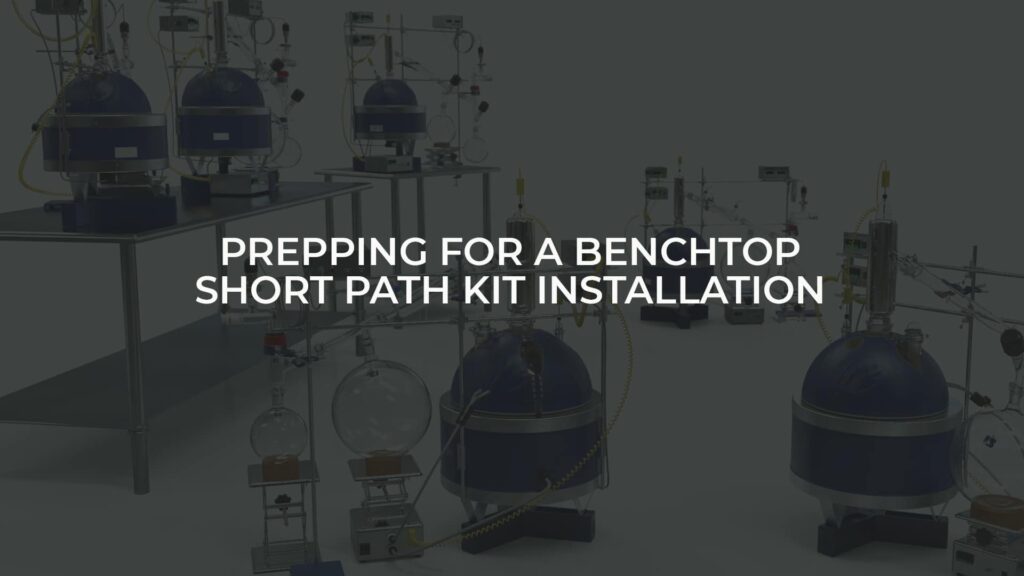 Tips for Successfully Preparing for Installation of a Lab Society Benchtop Short Path Kit
After purchasing a benchtop short path kit from Lab Society, it is important to properly prepare your work space for installation.
This is very important to successfully setting up the system so you can begin distilling immediately. As with all processing equipment, benchtop short path kits have quite a few components and will arrive at your facility in multiple palletized shipments. For the quickest and most efficient installation to take place, there are a few important things to prepare before unboxing even takes place.
How to prepare for your short path kit installation:
Benchtop short path kits require a variety of electrical outlets to operate properly. The temperature controller, vapor temperature monitor, stir controller, vacuum monitor, vacuum pump, liquid circulator and possibly the cold trap will all require a corresponding outlet. Before your short path kit even ships, please contact us for all the electrical requirements of your specific kit. This will help your electrician place outlets appropriately.
Benchtop short path kits can be placed just about anywhere in your workspace. As the name implies, they all can fit on a benchtop. But depending on the size of your system, you may need a bit more space to accommodate everything. Some kit components can also be mounted below the system on the bottom shelf of a workbench. This could include the liquid circulator or vacuum pump. All of our benchtop kits have a listed size, but this does not include interchangeable items such as the vacuum pump, liquid circulator, and cold trap. All short path kits should fit on top of a 48" length x 24" width stainless table, with the liquid circulator and vacuum pump mounted on the bottom shelf. But to be safe, and if you have the available space, a 72" length x 30" stainless table with a bottom shelf for the liquid circulator and vacuum pump will be a better choice. If you are using a mechanical or refrigerated cold trap, these dimensions will need to be added to the space listed above. Some mechanical cold traps also will sit next to the table and will have casters for mobility.
Although our benchtop short path kits do not have any hazardous location restrictions for where they can be placed, it is ultimately up to your local AHJ (authority having jurisdiction) on where they determine to be safe placement. Your local AHJ may require you to have the short path system inside of a fume hood. Before purchasing a benchtop short path kit, we recommend reaching out to your local AHJ to confirm if they have any location restrictions for distillation equipment. Our benchtop short path kits have been 3rd-party peer-reviewed by PSI (Pressure Safety Inspectors). This 3rd-party, engineer peer review means each system is certified for safe use in all 50 states. Engineer peer reviews are sometimes required by AHJ's to ensure that a system is intrinsically safe. Having a 3rd-party engineer peer review means our equipment has passed rigorous testing and inspection ensuring it can be used in any licensed facility.
Benchtop short paths are mostly made up of glassware components which do run the risk of breakage if not properly handled or stored. We highly recommend purchasing a drying rack and/or wire shelf to keep glassware safe when not in use. Our kits include a variety of extra glassware so having a place to immediately put all glassware while unboxing will ensure everything is safe and easily accessible.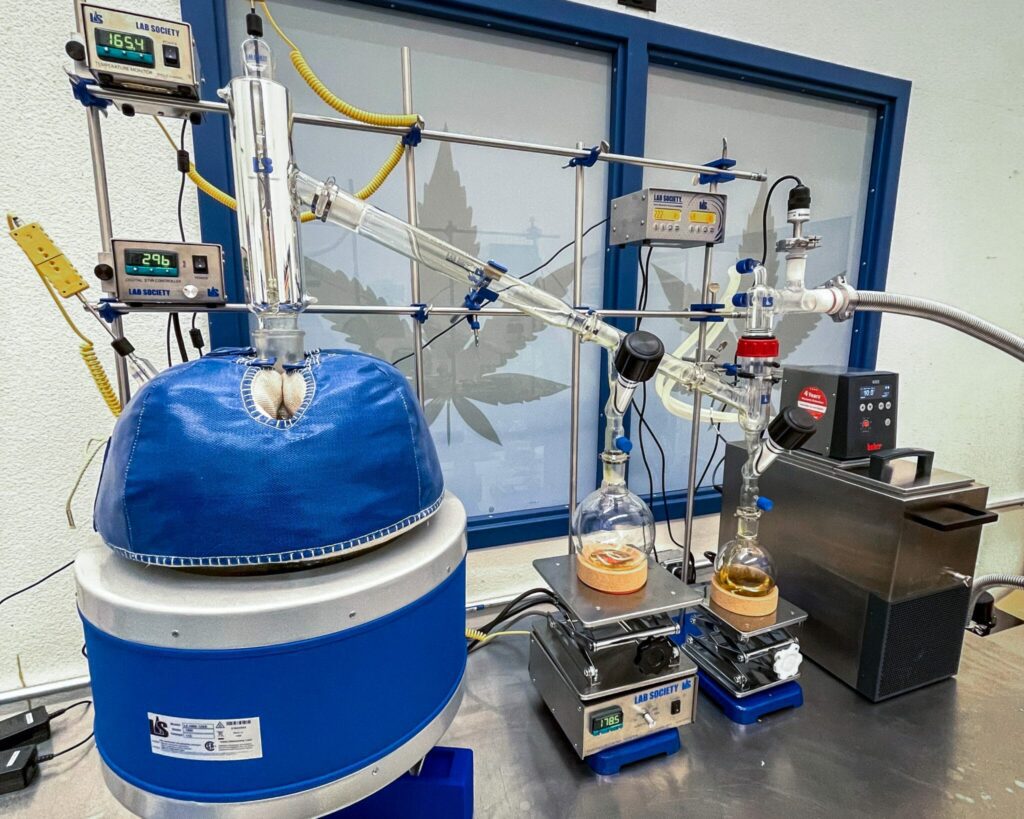 Conclusion
Preparing for the installation of your benchtop short path system isn't too difficult compared to other pieces of processing equipment, but there are still important things to take note of prior to unboxing. Feel free to contact us at any time with questions or concerns. We strive to provide the best service possible and want to ensure your system is installed properly, safely, and in a timely manner.
Add a header to begin generating the table of contents