Add a header to begin generating the table of contents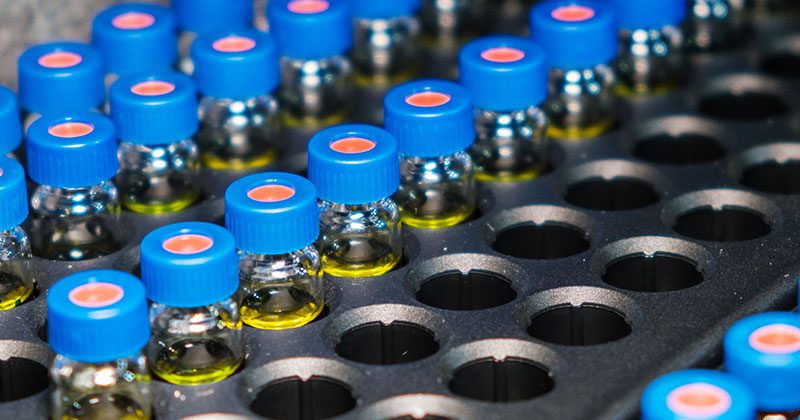 If you're a cannabis grower or processor, you're inevitably involved in CBD and THC potency testing on some level. Processing operations typically measure THC, CBD, and increasingly, minor cannabinoids like CBG, CBN, among others. Accurate potency testing is becoming more critical as an increasing number of states legalize cannabis for medical and recreational use. Bringing this testing function in-house can make your operation more efficient and help increase your profitability.
How Cannabis Potency Testing Works
The best approach to cannabis potency testing is High-Performance Liquid Chromatography (HPLC). See the detail below for the specifics on how it works.
The Steps of High-Performance Liquid Chromatography
Step 1:
Dissolve a sample of plant matter or extracted oil in a solvent and agitate the sample and solvent so that it is mixed thoroughly.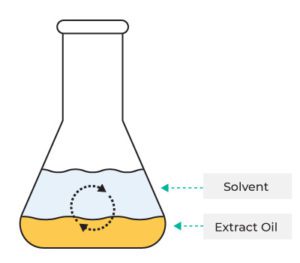 Step 2:
Fill the sample vials in the HPLC machine with this plant matter and solvent mixture. Then place the filled vials into the sample tray and put the tray into the HPLC machine.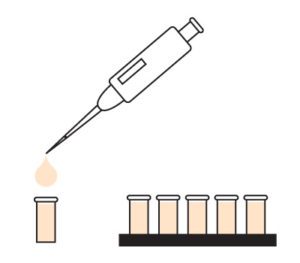 Step 3:
The HPLC machine will pull the sample solution from the vial and inject the sample into the HPLC column.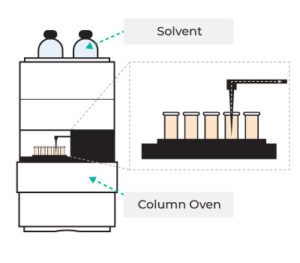 Step 4:
As the sample is injected into the column, a solvent is mixed with the sample. Then, both the newly-added solvent and sample mixture pass through filter media packed within the column.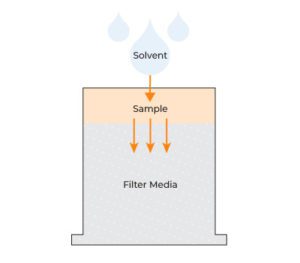 Step 5:
As the solvent/sample mixture moves through the Column, each cannabinoid will move through the filter media at a different rate. This allows for the measurement of each cannabinoid in the sample material. The measurement happens within the detector of the HPLC.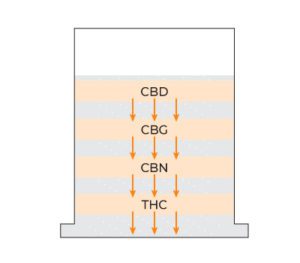 Step 6:
The HPLC software provides a read-out of the cannabinoid and THC potency testing results.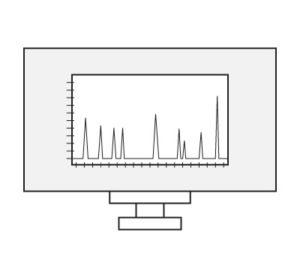 Investing in Cannabis and THC Potency Testing
So should you invest in cannabis testing equipment and perform your own THC potency testing? We'd say yes. But to determine when it's the right time to invest and how to proceed, you'll need to consider several factors. HPLC equipment requires a sizable investment, so getting advice from industry professionals before making any purchase decisions is recommended.
Reasons to Bring CBD and THC Potency Testing In-House
Whether your cannabis processing operation is large or small, there are some compelling reasons to invest in in-house cannabis testing equipment. Here are just a few things you'll want to consider:
Time Savings
If you're not doing your own testing, you're most likely stopping production throughout the process to send out samples. These outsourced tests can take days or even weeks to get back. This is certainly less than efficient. And in markets where there aren't enough testing facilities for the number of processors in the area, the wait time for results can be even longer. This becomes extremely challenging if your product requires any additional testing.
Cost Efficiency
Subcontracted potency testing can be expensive, particularly when testing during multiple steps of the extraction process. This extra expense, in both dollars and time, can cut into your profitability.
Accurate THC Potency Testing
When your potency testing operation is on-site, you benefit from reduced cost and more precise potency testing throughout your process. The ability to do in-house testing throughout your process helps ensure you're hitting your target potency levels accurately BEFORE you get to the final panel test of your end product. This offers a bit of additional protection against wasted product and unproductive labor hours from throwing out an entire batch.
In just one example, if you perform a potency test on your product after decarboxylation is complete, you'll get a highly accurate indication of whether the decarb process has finished. This is much more effective than the traditional method of using visual cues to determine completion.
Potency Testing Lab Considerations
When setting up an internal lab operation, the accuracy of your testing results is only as strong as your testing capability. Here are a few things to look for when you're doing your research for this purchase decision:
Purchasing inexpensive potency testing units from overseas operations isn't the answer. With a +/- 10% margin of error, you're more likely to end up wasting product when it's not approved for sale.
HPLC machines that can test for a wide range of cannabinoids, not just CBD or THC potency testing, make for a better investment. Consumers are becoming more sophisticated and understand the potential benefits of a more full-spectrum product.
Carefully calculate the amount of samples your facility needs to process in an 8-hour shift. HPLC machine capacities come in a variety of sizes. Do you need your process time to be 10 minutes, 17 minutes, 25 minutes in order to hit your throughput goals? You can always buy more equipment, but we highly encourage you to do the math upfront to get the best right-sized solution.
A Solution for In-House Cannabis Lab Testing
The type of equipment you select for your in-house testing lab will depend on your unique business model and unique situation. To learn more, talk with a Precision expert today!
Add a header to begin generating the table of contents