Add a header to begin generating the table of contents
Extraction Technology Leader Becomes Cornerstone Partner of New U.S.-Focused Cannabis Platform
DETROIT, March 6, 2019 — Precision Extraction Corporation (DBA Precision Extraction Solutions, "Precision" or "the Company"), a market leader in cannabis and hemp extraction technology, is pleased to announce it has received a significant capital investment from Rivers Innovations Inc. ("Rivers Innovations"), a private U.S. focused growth capital and strategic support platform founded and advised by the seed investment and strategic advisory group behind Canopy Rivers Inc. (TSXV: RIV).
"We believe Precision is ideally positioned in cannabis and hemp extraction and processing, an area of the value chain that has been an industry bottleneck, and one we believe is poised for considerable growth.  The significant domestic footprint and client base that Precision has developed to date makes them the perfect flagship partner for Rivers Innovations to tactfully enter the American market.", said Fabian Monaco, President of Rivers Innovations.
Precision is a specialized equipment manufacturer and service provider that has developed a portfolio of extraction and processing technologies utilized for hemp and cannabis extraction, refinement, and processing.  Precision has completed thousands of installations throughout regulated jurisdictions in the United States, Canada, as well as in select European markets.
"Innovation and technological development have always been at the core of our company's values. The investment from Rivers Innovations will allow our industry-leading team of engineers, product developers, and R&D specialists to scale our business even more quickly, and financially unencumbered. We look forward to leveraging the benefits of this partnership to continue providing disruptive technologies and support services to the globally emerging cannabis and hemp markets.", said Nick Tennant, Founder and Chief Technology Officer of Precision.
Rivers Innovations seeks to enter financial and strategic partnerships with companies operating in high margin, high barrier to entry segments of the cannabis and hemp value chains. Rivers Innovations focuses on investment opportunities and partnerships in the U.S. cannabis industry and other international emerging cannabis markets, in each case, where cannabinoids have been legalized for medicinal, therapeutic or adult-use.  As regulations continue to evolve and demand for formulated cannabinoid products continues to increase, both Precision and Rivers Innovations believe that specialized extraction and refinery equipment and service operations will be critical.
"We selected Rivers Innovations as our financial and strategic partner because we share similar industry outlooks, we have complementary strategic relationship networks, and this partnership positions our companies optimally to leverage each other's strengths. Not only does Rivers Innovations provide access to capital and increased visibility in the capital markets, their ability to integrate expertise and human capital resources into our organization is of tremendous value.", stated Marc Beginin, CEO of Precision.
According to cannabis industry analysts the Brightfield Group, the hemp-CBD market alone could hit $22 billion by 2022. Precision extraction technologies are a key component for CBD oil and isolate production.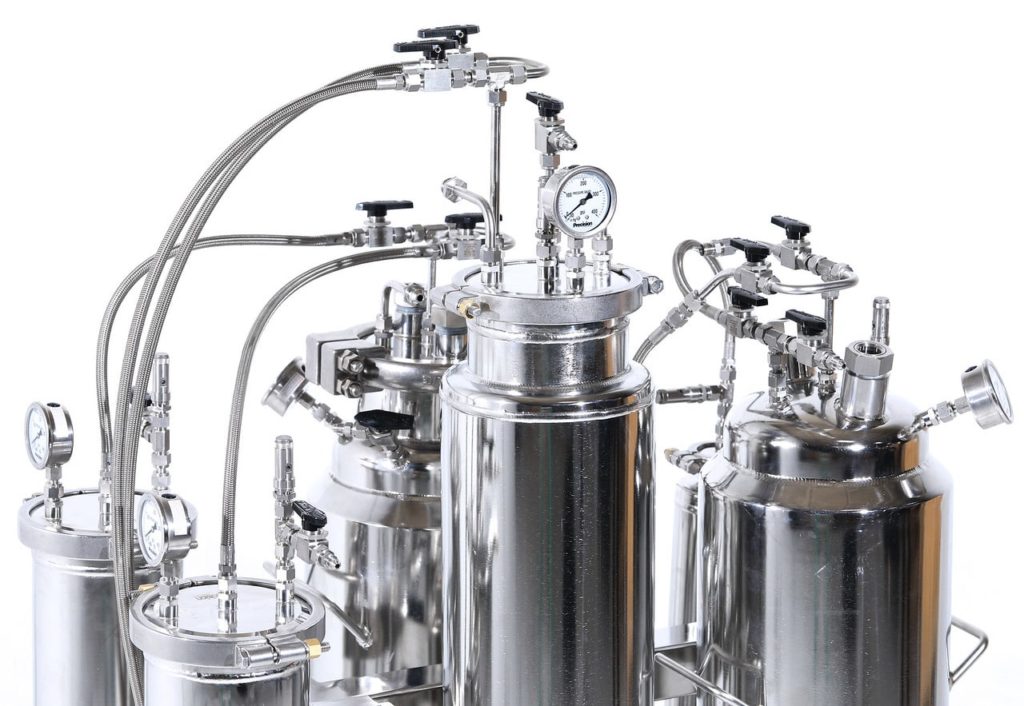 Add a header to begin generating the table of contents